Famous for its most prestigious stores, famous designers run to show their clothes in the best unique brand boutiques you cannot find anywhere else in the world except in that city which you can stroll through its red-bus and in the middle of its thick fog.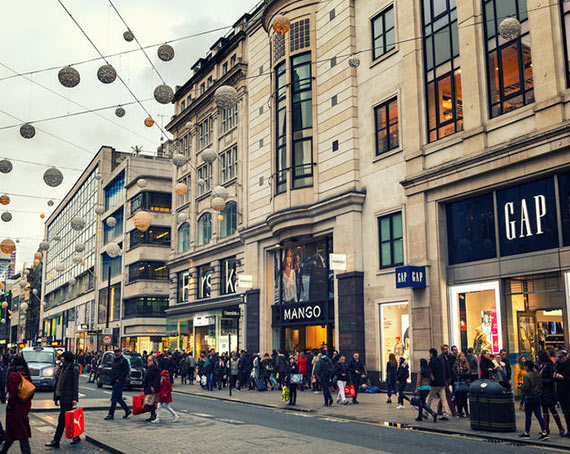 The shopping centers/malls and outlets :
Harrods: Harrods London, on Brompton Street, south of Hyde Park, is one of the UK's most popular selling shops and is the largest full-service store in Europe.
Westfield - White City: Modern business centers located in White City, contain over 260 shops of world-famous brands.
Bridgend Designer Outlet Wales
Ashford Designer Outlet
Swindon Designer Outlet
Cheshire Oaks Designer Outlet
Oxford Street
Regent Street: It is famous for its elegant antique buildings listed on the National Heritage List.
Edgeware Road: Also known as Arabian Street in London, and considered one of the best streets in London, it is a place to have a mix of cultures in one area.
Jermyn Street: It has the finest fashion and clothing shops in the British capital.
Bond Street: One of London's most famous streets with luxury brands.
Tax refund in UK (TAX-FREE):
The tax refund is to refund some of the money you paid while shopping in UK under the law applicable to non-residents of UK.
What are the steps of the Tax Free in Paris?
Ask the shop you want to shop for the amount of purchase from the shop to get the tax- free and the seller will inform you of the price.
After buying, ask the seller for the Tax-Free invoice.
After collecting all your invoices, while you at the airport, search for a tax-free company on the invoice and go to them at the airport, some will ask you to see and open the bags.
The airport employee reviews your order and returns the tax you paid on your purchases in UK.