Eat what you want and dress up, enjoy the beautiful shopping experience with the most famous brands, taste delicious food, and face the world's most important sights, the Eiffel Tower in the fashion capital.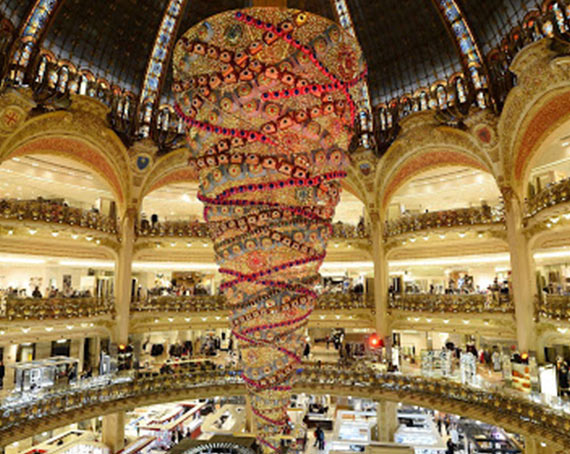 The shopping centers/malls and outlets :
Champs-Élysées: One of the world's finest and most amazing tourist and business streets.
Galeries Lafayette: One of the best and most famous shopping centers in Paris.
Le Marais: The fashion designer district there are many designer shops like Sandro and Flu.
Rue de Rivoli: One of the most important streets in Paris, the beginning of this street is located in the Concorde, where many of the world's most excellent brands are located, especially in the area between the Concorde and the Louver Museum.
Carrousel du Louvre: An underground mall close to the Louver Museum and one of the most famous of the malls of Paris, with its many wonderful shops and art/shopping galleries with the world's most famous brands.
Les Quatre Temps: One of the largest shopping centers in Paris, located in the business district of the west of the city, with many luxury brands, it is an important destination for shoppers coming to Paris, the capital of fashion.
Le Bon Marché: Located in Paris' 7th arrondissement, it contains many departments including fashion, accessories, cosmetics, food, furniture, and decor, as well as many restaurants and cafes.
LA VALLEE VILLAGE
ONE NATION
MARQUES AVENUE
Tax refund in Paris (TAX-FREE):
The tax refund is to refund some of the money you paid while shopping in France under the law applicable to non-residents of France, they can refund of 15 to 22% of purchases.
What are the steps of the Tax-Free in Paris?
Ask the shop you want to shop for the amount of purchase from the shop to get the tax- free and the seller will inform you of the price.
After buying, ask the seller for the Tax-Free invoice.
After collecting all your invoices, while you at the airport, search for a tax-free company on the invoice and go to them at the airport, some will ask you to see and open the bags.
The airport employee reviews your order and returns the tax you paid on your purchases in Paris.