The beginning of the establishment of the club was a desire to fill the gap of the lack of a high-level team representing the French capital, so the Paris Club team and the Saint-Germain Stadium club were merged.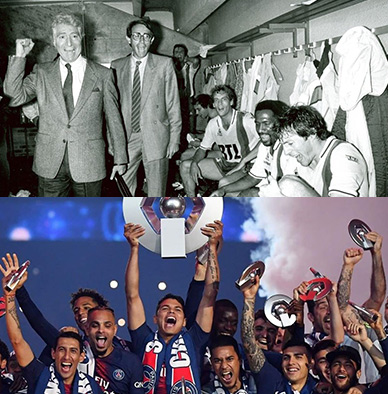 General information:
The name of the stadium: Park de Prince
Date of establishment of the club: 1960
Number of seats: 45,127
Number of official tournaments: 30
Highlights:
Won the European Cup Winners' Cup once
Won the Intertoto Cup
Won 28 local championships
The best players in club history:
Paulita
Ronaldenho
Marco Ferrati
Edinson Cavani
Thiago Silva
Zlatan Ibrahimovic
Information about the city:
Paris is the capital and largest city of France and Paris is one of the largest economic and cultural centers with an important influence in politics, science, entertainment and fashion. Paris has a group of museums, theaters, monuments, Disneyland and the headquarters of the Paris Saint-Germain Club.