Al Hilal Club was founded by Abdul Rahman bin Saeed and was formerly called the Olympic Club. Al-Hilal is considered the first team in Saudi Arabia with the number of local and Asian tournaments in various names.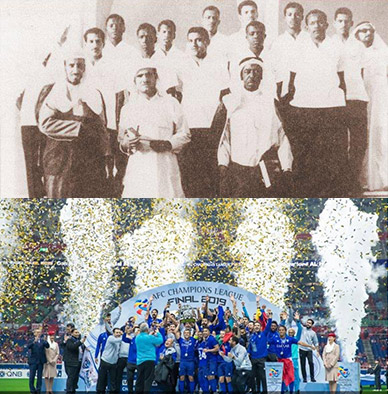 General information:
The name of the stadium: King Saud University Stadium
Date of founding the club: 1957
Number of seats: 25,000
Number of official championships: 62
Highlights:
The first Saudi club to achieve an Asian championship
The first club to achieve 6 championships in one season
Won the prize for the best team in Asia 2000-2001
The best players in club history:
Yousef Al-Thunayan
Mohammed Al-Deayea
Saleh Al-Nuaima
Sami Al-Jaber
Yasser Al-Qahtani
Muhammad Al-Shalhoub
Information about the city:
Riyadh is the capital of the Kingdom of Saudi Arabia and its largest city. It is located in the central region and is famous for its heritage and Janadriyah Festival and is characterized by its towering tower designs, beautiful parks and shopping malls in which all international brands are located.