Liverpool Club was founded by English businessman John Holding. The team is known for its red colors, so it dubbed the "Reds".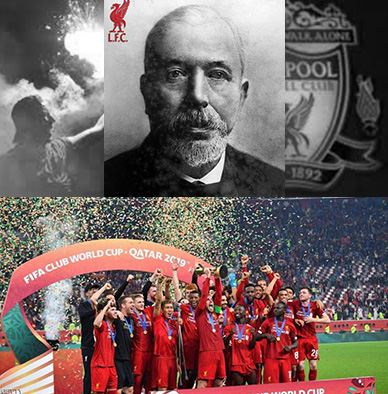 General information:
Date of establishment of the club: 1892 AD
Stadium name: Anfield - Stanley Park Stadium
Number of seats: 62,000
Number of official tournaments: 64 tournaments
Highlights:
Won 13 European championships
Won 6 Champions League times
Won the Club World Cup
The best players in club history:
Mohamed Salah
Louis Suarez
Vergil Van Dyck
Sadio Mane
Coutinho
Ruby Fuller
Information about the city:
Liverpool is one of Britain's most important industrial and commercial cities. It is located in the northwest of Britain, by the River Mersey, and the city is famous for the Titanic. Among the most important sights are the Merseyside Maritime Museum, Mercy Mosque and Liverpool Sports Club.