Jeddah is Saudi Arabia's commercial centre and its second largest city. It is famous for its port located on the Red Sea, which also makes Jeddah one of Saudi Arabia's primary resort cities. Fishing and seafood dominates the food culture; the city's motto is 'Jeddah Ghair,' which translates as 'Jeddah is different' relating us to the concept of being the "most open" city in Saudi Arabia.
Yanbu known for its many residents being foreigners who work in the oil industry. Although the city is known for its industrial activities, it is now growing as a touristic destination. The beach is used for scuba-diving as well as swimming and relaxing in front of the white sandy shores.
First day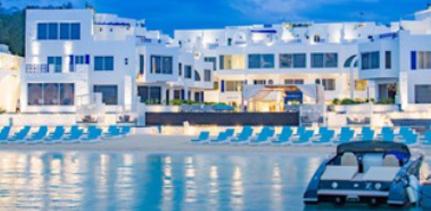 First day of the trip is your arrival at 5* hotel resort with private beach located 15 km further from the city centre, in Obhur. Hotel can be chosen optionally from the following list (Narcissus Resort & Spa Obhur, Makarem Annakhel Hotel & Resort, InterContinental Jeddah, Mira Waterfront Hotel Jeddah, Park Hyatt Jeddah, Sheraton Jeddah Hotel).
Second day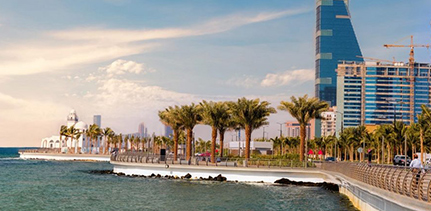 On the second day you will have an opportunity to explore Jeddah. The excursion will be taking place starting with Old Historic Jeddah and Old Gold Market in Gabel Street. Later we will visit one of the most famous museums in Jeddah Abdul R. Khalil Art Museum. After that we will have traditional lunch in a local restaurant. Then we will also see Al Rahma Floating Mosque, the most amazing in the city.. After this we will proceed to Cornische and Jeddah Fountain area to enjoy sunset and night views.
Third day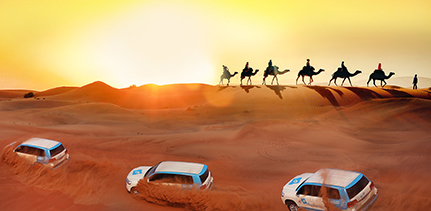 The third day of your stay will be filled with adventures on a half-day Safari trip in a desert where you will experience 4x4 Jeep dune bashing. In addition to it, horse/camel ride will also be available along with quad bike ride. At the end there will be traditional music and dance performance. Arabian BBQ/traditional Kabsa dinner will be served while you are watching the sunset.
OR it can be dedicated to a peaceful exploration of the Red Sea Wonders as we will take you on a half-day Boat Trip. During the trip you can choose activities you want such as snorkelling, diving, swimming and fishing. There will also be live music and dinner served for you at the sunset.
Fourth day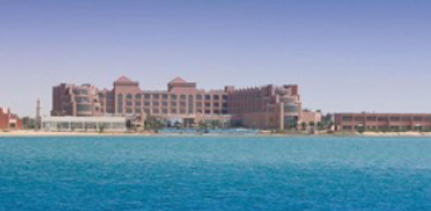 On the fourth day of your trip we will take you to the city of Yanbu by plane, where you can optionally stay at Movenpick Hotel & Resort Yanbu, Dolphin Beach Resort, Hotel & Resort Golden Marina Yanbu.
Fifth day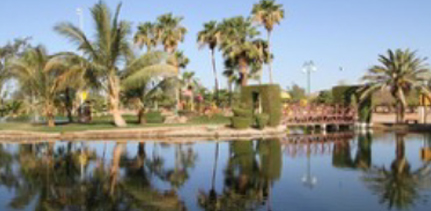 The fifth day will consist of full day Yanbu City Tour. We will see Yanbu Historic Area and Al-Suwaiq Village where we can explore traditional market as a famous meeting point for local traders from land and sea. We will also see Industrial Yanbu. It is the industrial city, established around 1975 with a very modern and attractive architecture. After that we will have traditional lunch.
Sixth day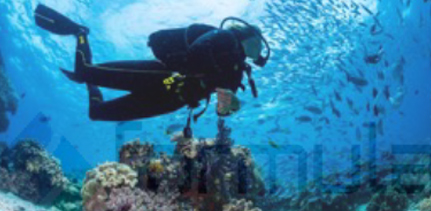 The sixth day will be your relax day at the hotel where you can optionally choose activities such as diving, yachting or any other water sports.
Price:
Group: 2 people - $ 2400 / 1 person
Group: 4 people - $ 1880 / 1 person
Group: 20 people - $ 1400 / 1 person
In the price included:
Accommodation * (Makarem Annakhel Hotel & Resort - Jeddah, Movenpick Hotel & Resort - Yanbu)
Breakfast
English-speaking tour guide
Airport transfer
Flight tickets Jeddah-Yanbu-Jeddah
Transport (private car or bus)
Tickets to visited facilities
In the price not included:
Flight tickets
Visa costs
Optional attractions
Travel insurance
Other activities and services
Please note that prices are subject to change.
Hotel from the price list can be changed to any from offered list.
* Double room price.