AC Milan club was founded by the English Herbert Kelbin and the team is famous in Italy for the title of Rossoneri and was the first name of the Milan club for cricket and football and in the year 1905 the name was changed and the focus was on football.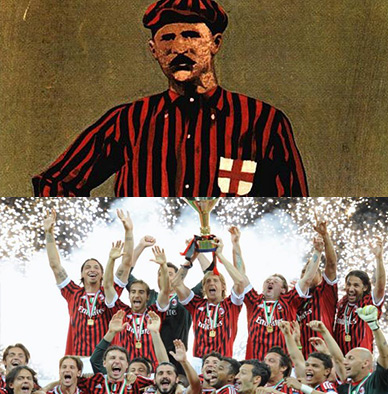 General information:
Name of the stadium: San Siro
Date of establishment of the club: 1899 AD
Number of seats: 80,000
Number of official tournaments: 48
Highlights:
Won 18 titles at the level of the European continent
Won the Intercontinental Club World Cup 4 times
Won the European Super Cup 5 times
The best players in club history:
Paolo Maldini
Roberto Baggio
Rivaldo
Cafu
Ronaldinho
"Phenomenon" Ronaldo
Information about the city:
Milan is the largest Italian city and located in Milan in northern Italy, and attracts about two million visitors annually thanks to its important museums, theaters and numerous monuments. It is the largest fashion and design capital and the headquarters of two of the largest and most prestigious football clubs.